Alexander's is more than a boutique – it's an experience.  Choose from hundreds of fabrics and materials with a highly trained image consultant to create a look that is exclusively you.
style is the perfect point of view.
Alexander's boasts a comfortable atmosphere where clients can relax, discuss wardrobe needs, and even compare fabric swatches. With warm Brazilian cherry wood floors, a cozy fireplace, and a large plush seating area, clients can feel at ease discussing wardrobe options. Grab a cup of coffee, sit back and let Alexander's take care of your haberdashery needs.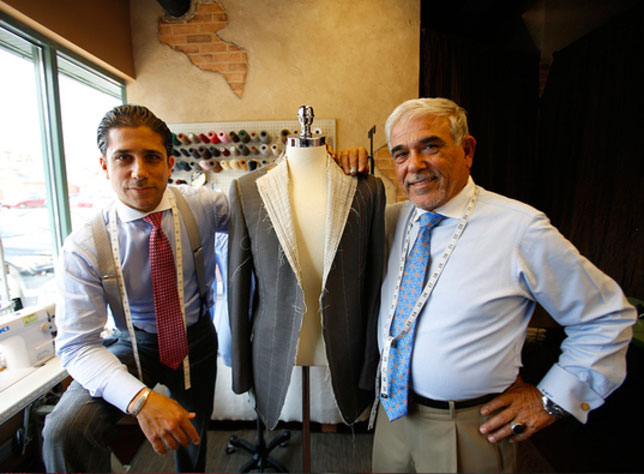 Alexander, a third-generation custom tailor, has acquired valuable knowledge and skills that have been passed down through his father and grandfather.
Develop your personal style with a variety of bespoke options and designs to choose from. At Alexander's, we help you put your best foot forward by defining your style and creating your new look.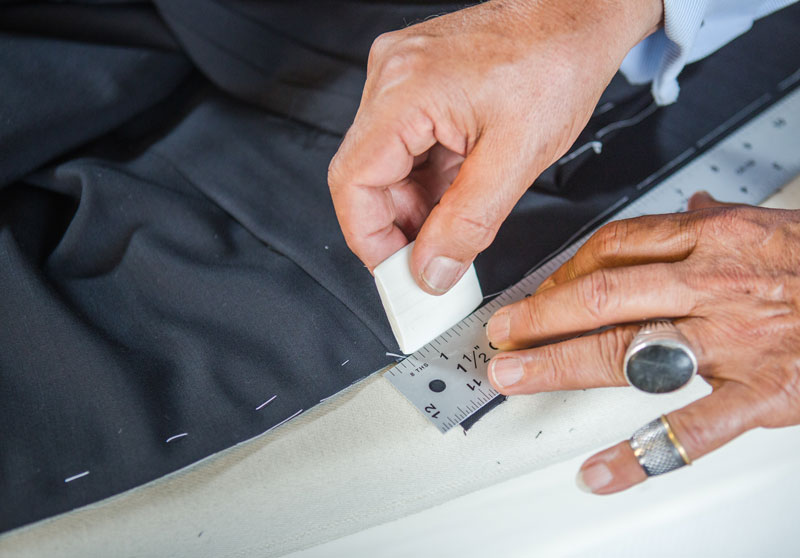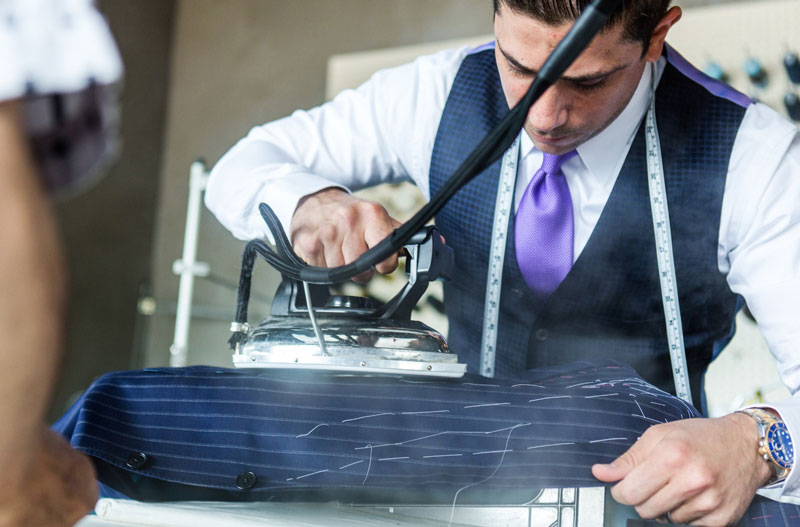 Alexander's fabric manipulation techniques, ability to create one of a kind designs, and his attention to detail truly show through in the pieces he creates. We also accept outside alterations for clients and walk-ins that are looking to have existing pieces modified.
Stop by the shop to have Alexander take the time to properly measure you and help you determine the perfect look and style for your needs and budget.  Alexander and his team will make you feel as comfortable as can be, and they will take the time to answer your questions and have your suit fit impeccably, from top to bottom.
If you're looking for custom suits and tailored dress shirts in Northville, Michigan or the surrounding areas, then please contact Alexander's Custom Clothiers today.
FEATURED IN WORLDWIDE FILM FESTIVALS
a team of image experts ready to take your look to a whole new level.

124 West Main Street. Northville, MI 48167
+1-248-349-6080 | info@alexcustom.com