custom suits for men and woman
Alexander's Custom Clothiers in Northville, Michigan is where discerning men and woman go for bespoke suits, custom suits and tailoring services, including the finest in made to measure suits and ready to wear clothing.
Alexander's is more than a boutique – it's an experience.  Choose from hundreds of fabrics and materials with a highly trained image consultant to create a look that is exclusively you.
style is the perfect point of view.
Alexander's boasts a comfortable atmosphere where clients can relax, discuss wardrobe needs, and even compare fabric swatches. With warm Brazilian cherry wood floors, a cozy fireplace, and a large plush seating area, clients can feel at ease discussing wardrobe options. Grab a cup of coffee, sit back and let Alexander's take care of your haberdashery needs.
Let's be honest, every man needs at least one custom suit in their closet.  At the bare minimum, you need a custom suit to wear for special occasions, important meetings or when you simply want to look your best.
Of course, for most business professionals, it is important to have a litany of custom suits to make sure you're able to send a favorable message to clients and colleagues in the office.  For men in need of a top-notch tailor and men's fashion expert, there is no better choice than Alexander's Custom Clothiers.
Stop by the shop to have Alexander take the time to properly measure you and help you determine the perfect look and style for your needs and budget.  Alexander and his team will make you feel as comfortable as can be, and they will take the time to answer your questions and have your suit fit impeccably, from top to bottom.
If you're looking for custom suits and tailored shirts in Northville, Michigan or the surrounding areas, then please contact Alexander's Custom Clothiers today.
custom tailored suits for men and woman
Because suits are structured and are made of high quality materials, it takes a person with a real talent to aptly tailor a suit to meet the customer's needs and expectations.  It's a simple fact that all tailors are not created equal, and it takes experience and certain skills to tailor suits.  A proficient tailor can not only make your suit fit better, it can also make a suit look better.
Alexander's Custom Clothier is renowned for being the preeminent tailor in the Detroit, MI area.  Alexander, the owner of the shop is the latest member of a lineage that has over 80 years' experience in the men's fashion and tailoring industry, ensuring he can aptly tailor suits of any kind.
When you need custom alterations and professional suit tailoring in Detroit, MI, be sure to select Alexander's Custom Clothier if you want to feel and look your best.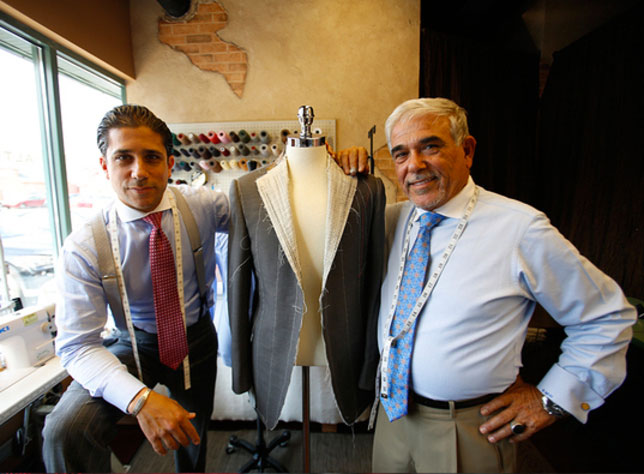 Alexander, a third-generation custom tailor, has acquired valuable knowledge and skills that have been passed down through his father and grandfather.
Develop your personal style with a variety of bespoke options and designs to choose from. At Alexander's, we help you put your best foot forward by defining your style and creating your new look.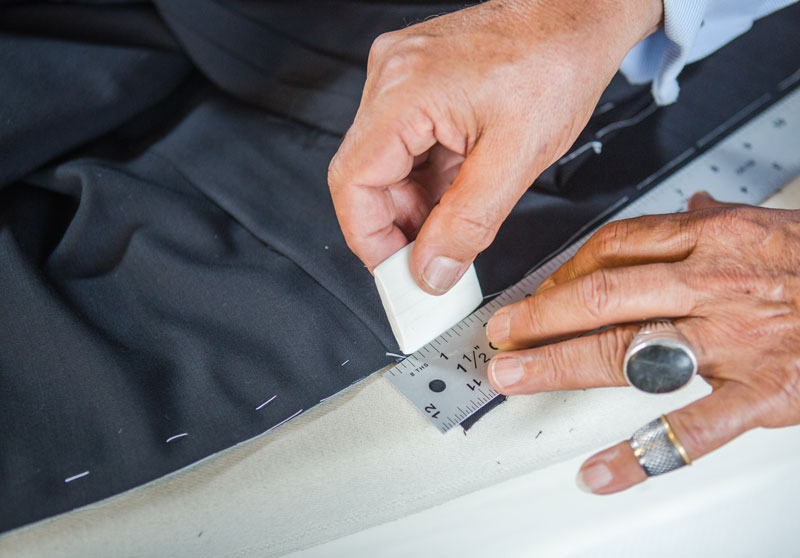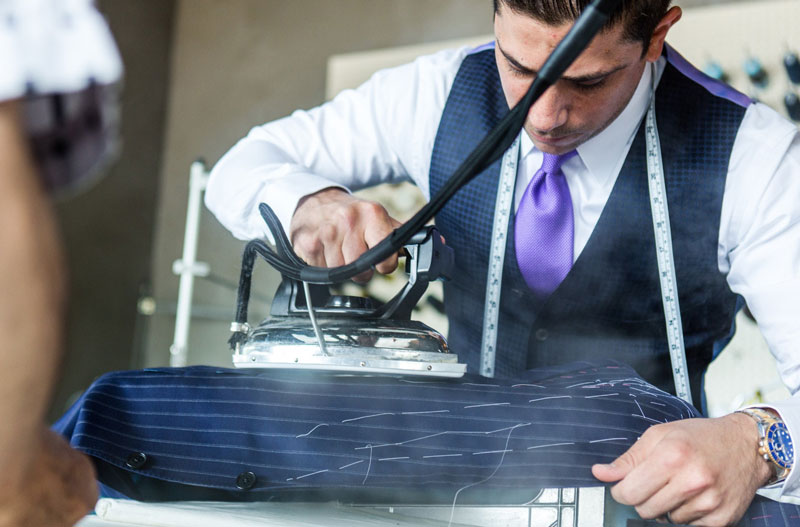 Alexander's fabric manipulation techniques, ability to create one of a kind designs, and his attention to detail truly show through in the pieces he creates. We also accept outside alterations for clients and walk-ins that are looking to have existing pieces modified.
tailored suits & tailored clothing for men and woman
A man's wardrobe sends a distinct message to family, friends, colleagues and strangers. In order to leave a favorable impression, tailored clothing is a must. At Alexander's Custom Clothiers, we help men and woman send the message they desire by helping them find the perfect attire to suit their stature. Beside our bespoke options, we offer custom tailored suits, made to measure suits and dress shirts. Alexander was born and bred in a long lineage of tailors and clothiers, as his family has owned clothing stores and served as garment makers for over 80 years.
As a corporate image consultant, Alexander helps clients look their professional best. Our image consultants have experience in a wide arrange of industries. As the tried and true axiom goes, "you should dress for the job you want," and Alexander makes sure his clients do just that. If you're looking to enhance your wardrobe and stand out from the crowd in a favorable manner, then venture on to Alexanders Custom Clothiers in Northville, Michigan.
Do you wish you could find a new suit and have it tailored all under one roof?  If so, Alexander's Custom Clothiers is the perfect destination for you.
As the most reputable men's shop in the area, they offer custom tailored suits and dress shirts. When you want to upgrade your wardrobe and have suits tailored to fit your dimensions, Alexander is the man to see. 
As a corporate image consultant, he will help you find the suits and accessories that will provide you with the look you desire while at work or for other special occasions, and as an expert tailor, he will make sure the suit looks even better on you than it did on the rack or manikin.
Please feel free to contact the shop if you have any questions, or if you would like to schedule an appointment to meet with Alexander.
a team of image experts ready to take your look to a whole new level.

124 West Main Street. Northville, MI 48167
+1-248-349-6080 | info@alexcustom.com