Well known as a corporate image consultant, Alex flies all over the country to help executives and new hires achieve a professional look.
Alex finds that people are often stereotyped according to what they wear. Alex advises business people to dress meticulously to earn instant respect from clients, coworkers and managers.
Alexander's offers wardrobe and image consulting either in-store or at a clients home. Alex will spend time to get to know the client and their individual needs. Evening and weekend appointments are available.
creating first impressions
a versatile consultation service that caters to the individual.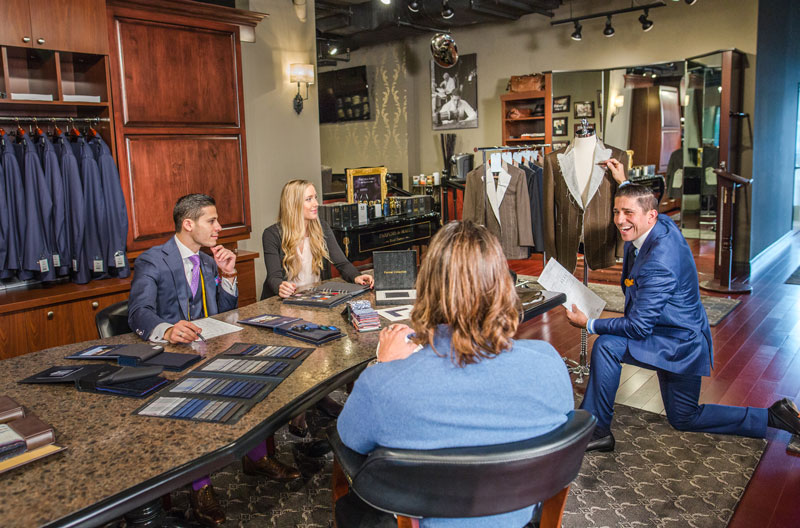 In order to stand out among colleagues, potential business partners, or even the competition, your image must make a statement. Making a first impression that will last impacts the way you are perceived by those around you. Over the course of time, your image speaks to your professionalism, work ethic, and even your character. In order to help you create a wardrobe that reflects your image, we offer both in-store and at-home consultations. Let us take a look at your closet and help you manage your wardrobe. Become the best version of yourself with our personal image consulting services.
Making a lasting impression depends upon your first impression. How you dress and carry yourself during an important meeting or special event represents how you are perceived by others. At Alexander's, we work with business professionals who represent companies. By training executives, CEO's, Presidents and Vice Presidents on the importance of dress etiquette, presentation and personal image, we shape how these individuals portray themselves. Nailing a business pitch relies on a sense of self confidence: let us give you that boost. Running a meeting with the top executives at your company requires portraying yourself as the strong individual you are: use your clothing choices to make a bold statement.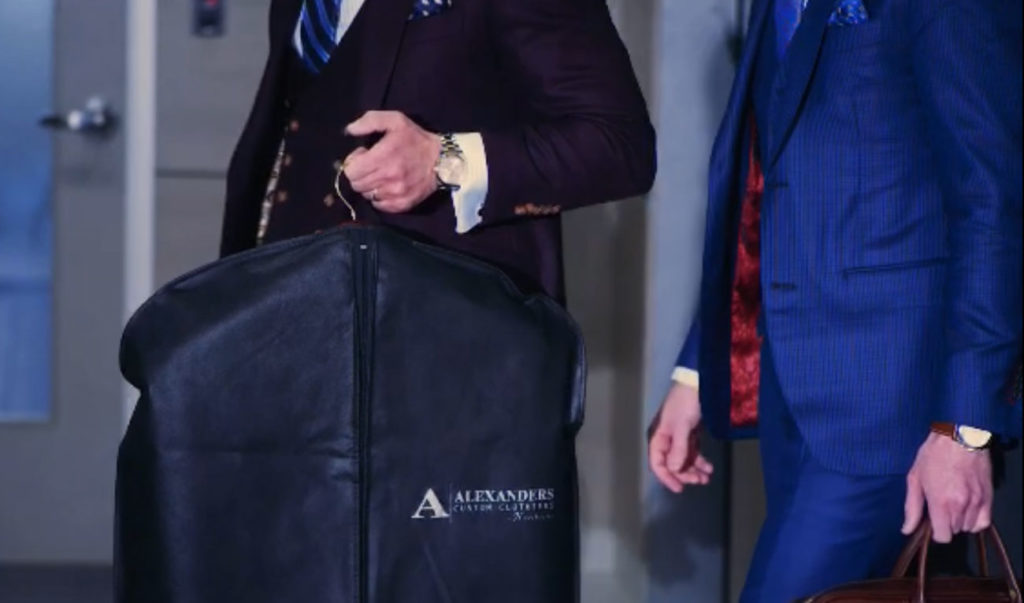 Executives turn to Alexander's when they're ready to look the part. Our corporate consulting services help you and your team project the image that gets the job done. Private consultations or group sessions can be arranged with our image consultant, either in the store, at the office, or in your home. Tell us what you need, and we'll do our best to exceed your expectations. Our on site and in home wardrobe consulting services provide our clientele with the advice, the assistance, and the elegance they deserve.
CHICAGO • NEW YORK • MIAMI • LAS VEGAS • NASHVILLE

LOS ANGELES • PHOENIX • WASHINGTON DC • SAN ANTONIO

124 West Main Street. Northville, MI 48167
+1-248-349-6080
info@alexcustom.com