Alexander's Custom Clothiers is the premier source for Custom suits Detroit. 
For the real connoisseur, the choice of a hand-crafted suit is the ultimate in custom apparel. Our Detroit custom suits are cut and tailored especially for you using more than 30 precise measurements. Alexander's boasts a comfortable atmosphere where clients can relax, discuss wardrobe needs, and even compare fabric swatches. With warm Brazilian cherry wood floors, a cozy fireplace, and a large plush seating area, clients can feel at ease discussing wardrobe options.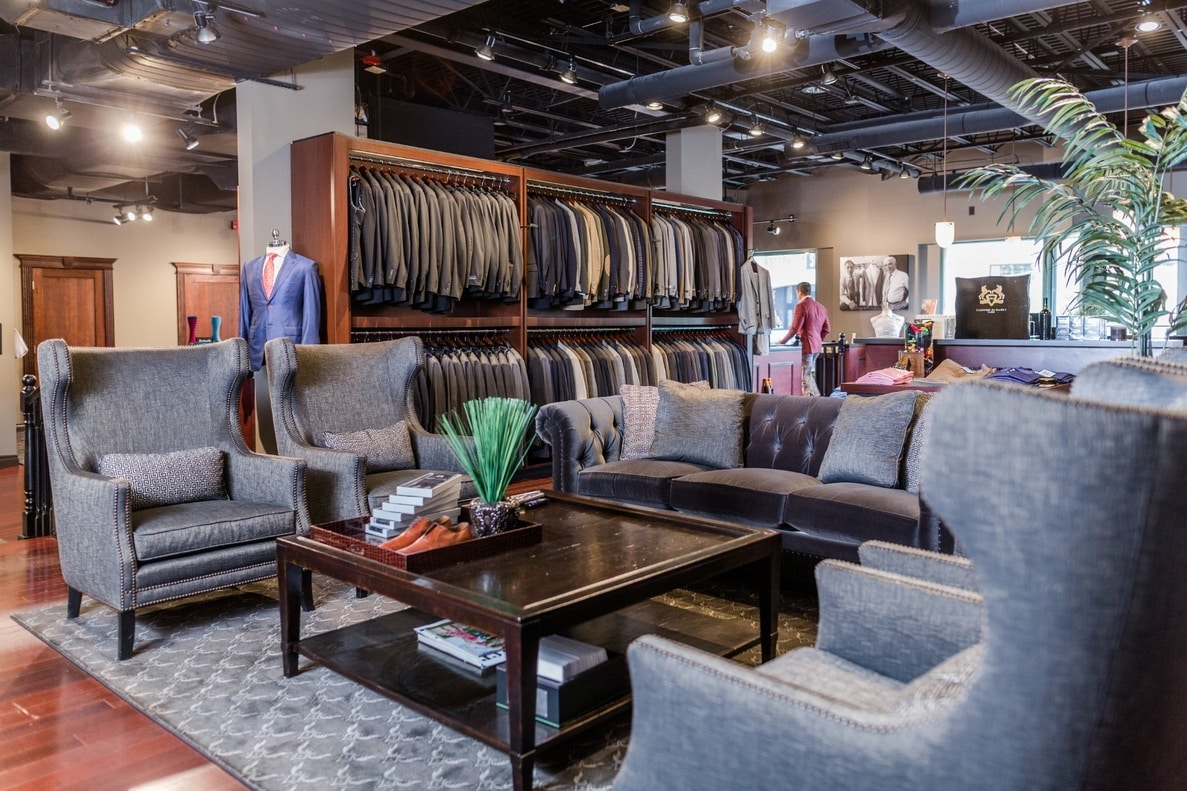 Bespoke Tailoring in Detroit
From a young age,  Alexander was involved in the custom suit business. His skills, experiences, and fresh outlook have helped him develop a bespoke practice that is one of a kind. 
Book a complimentary consultation
Our scheduled appointments allow for an allotted timeslot in which we address any and all wardrobe questions you may have. We do take walk-in appointments; however, we recommend scheduling an appointment beforehand to ensure we utilize your consultation time most effectively. A scheduled appointment reserves and secures a time to meet with one or more of our wardrobe consultation specialists.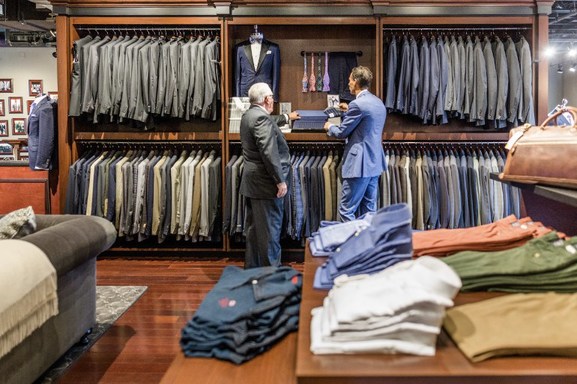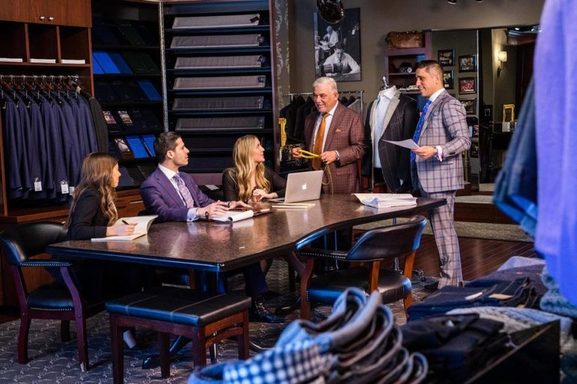 Our consultation process allows us to better understand your lifestyle and use for custom clothing. We work with the finest fabrics, an assortment of customizable style options, and bring some of our own expertise into the mix. Through listening and discussing, we work to find your best custom fit in each and every aspect of the clothing you create
we take 30+ precise measurements
Our fitting process requires a variety of precise measurements to ensure a one-of-a-kind truly custom fit. Whether we are fitting you for a custom suit, multiple custom shirts or even a pair of custom slacks, each element is closely examined and recorded. From the shape of your shoulders to the length of your pants, we combine your dimensions with our attention to detail to deliver a fit that feels natural and looks incredible.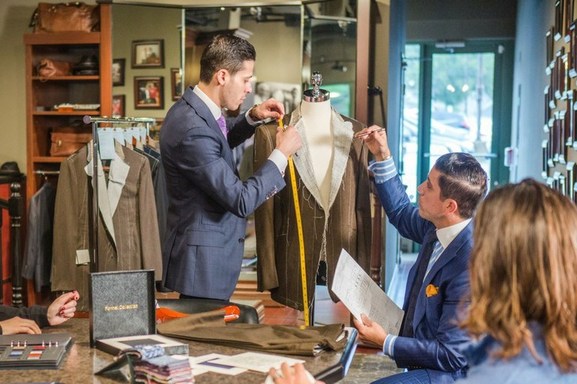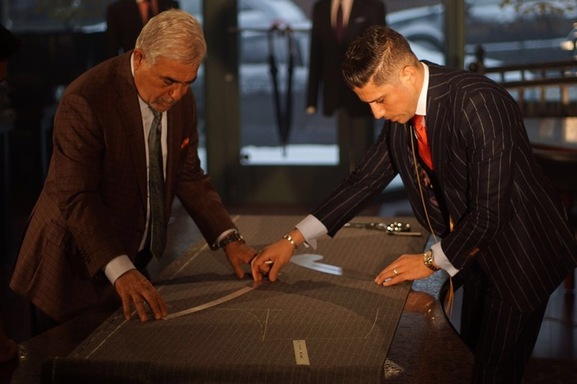 we build your custom garment
Our design options allow you to express yourself through customization. From the personalized monogram on the inside of our suits and sport coats, to the colorful button options on our shirts, each step of the process gives you the flexibility to make your clothing truly unique. Paying attention to the finer details in custom clothing is what sets a unique piece apart from the rest!
Alexander's Custom Clothiers sits in the heart of Downtown Northville, Michigan. From our custom templated suits to suits benchmade in house, we seek to appeal to every client. Alexander created an establishment built upon skill, experience and professionalism. Find your perfect fit and personalized comfort in custom clothing from Alexander's. 

124 West Main Street. Northville, MI 48167
+1-248-349-6080 | info@alexcustom.com