Different than bespoke, made to measure suits (MTM suits) are a more affordable choice that allow you to select your own jacket and pant combinations.
Different than a Bespoke, custom suits or made to measure suits (MTM suits) are a more affordable choice that allow you to select your own jacket and pant combinations. Giving you the choice of different pre-tailored styles and a wide-range of fabrics. With hundreds of swatches to choose from and many different styles, making your own suit has never been easier or more affordable.
With many different styles to choose from, you'll be sure to find the suit that's just right for you. We carry many name brands and different styles right here in our store.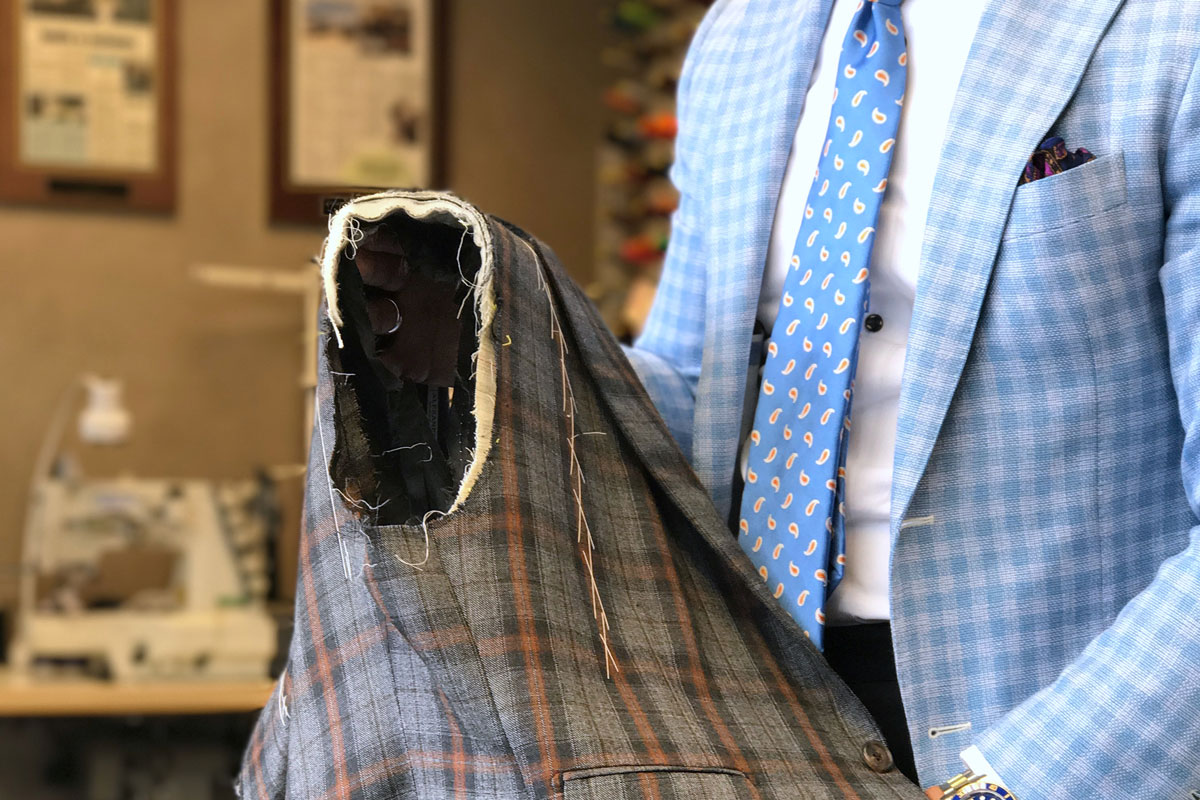 Book a complimentary consultation
Our scheduled appointments allow for an allotted timeslot in which we address any and all wardrobe questions you may have. We do take walk-in appointments; however, we recommend scheduling an appointment beforehand to ensure we utilize your consultation time most effectively. A scheduled appointment reserves and secures a time to meet with one or more of our wardrobe consultation specialists.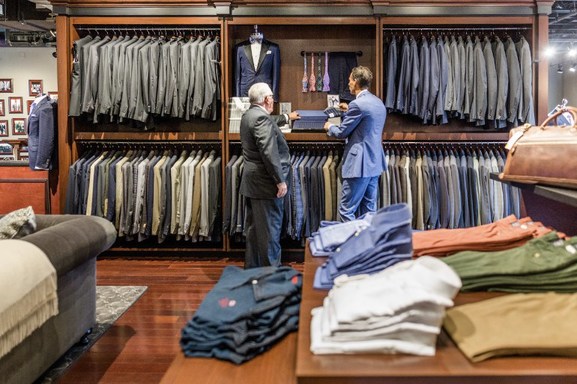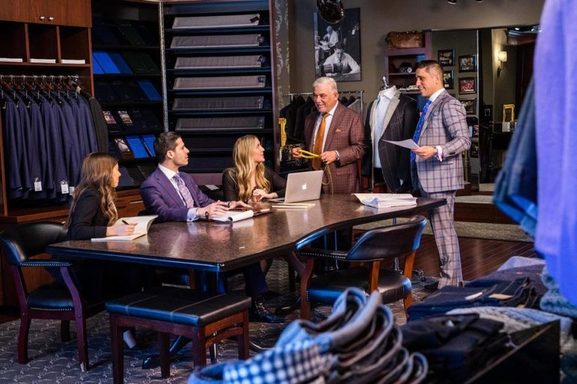 Our consultation process allows us to better understand your lifestyle and use for made to measure suits or dress shirts. We work with the finest fabrics, an assortment of customizable style options, and bring some of our own expertise into the mix. Through listening and discussing, we work to find your best custom fit in each and every aspect of the clothing you create.
we take 30+ precise measurements
Our fitting process requires a variety of precise measurements to ensure a one-of-a-kind truly custom fit. Whether we are fitting you for a made to measure suit, multiple custom shirts or even a pair of custom slacks, each element is closely examined and recorded. From the shape of your shoulders to the length of your pants, we combine your dimensions with our attention to detail to deliver a fit that feels natural and looks incredible.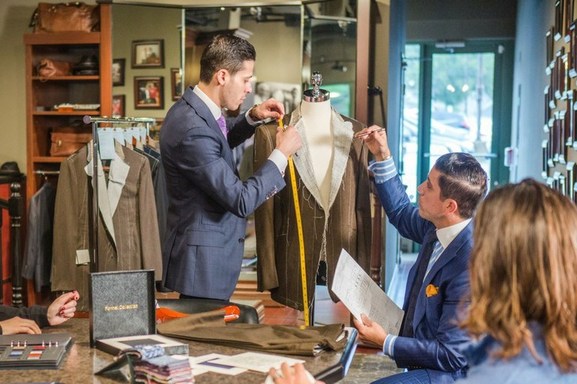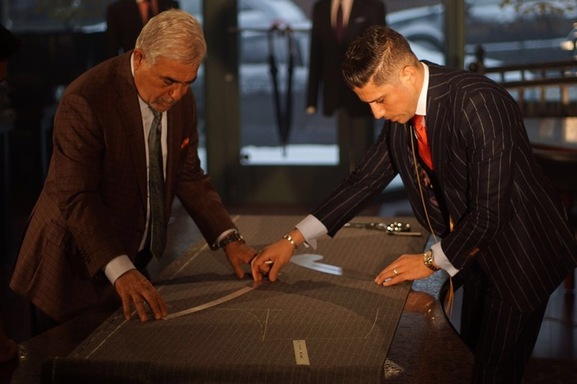 we build your custom garment
Our design options allow you to express yourself through customization. From the personalized monogram on the inside of our suits and sport coats, to the colorful button options on our shirts, each step of the process gives you the flexibility to make your clothing truly unique. Paying attention to the finer details in custom clothing is what sets a unique piece apart from the rest!
Alexander's Custom Clothiers is the primary destination for businessmen in need of made to measure suits in Michigan. Alexander, the shop's owner, has a wealth of experience in the industry, and can help men of all statures find MTM suits that will fit them seamlessly. Alexander's Custom Clothiers goes out of their way to make you feel comfortable from the time you step foot in the door to when it's time to actually wear your MTM dress shirt to work or to an event. Additionally, they have the accessories and other suit pieces to complete your fashionable look.
Alexander's Custom Clothiers sits in the heart of Downtown Northville, Michigan. From our custom templated suits to suits benchmade in house, we seek to appeal to every client. Alexander created an establishment built upon skill, experience and professionalism. Find your perfect fit and personalized comfort in custom clothing from Alexander's. 
a team of image experts ready to take your look to a whole new level.

124 West Main Street. Northville, MI 48167
+1-248-349-6080 | info@alexcustom.com